Inventory can move as fast as you blink your eyes. One minute your shelves are full, the next your products are moving out the door and it's time to bring in new inventory. As your inventory changes, it's important for your warehouse to remain flexible. Proper warehouse labels and shelf labels are an essential element in every warehouse for inventory storage to function.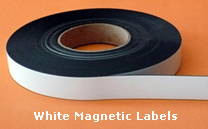 From our White Magnetic Labels and label strips to our plain magnets and Plain Magnetic Strips to our Magnetic Vinyl Envelopes – our versatile products are just what you need to manage your warehouse product flow.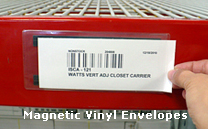 At Label Magnets, our high quality magnetic shelf labels and warehouse rack labels simplify inventory management and storage. Not only will you be able to label everything properly, but when you have an inventory shift or new products become available – you'll be able to easily pull, peel, and place our magnetic warehouse rack labels and metal shelf labels into their proper place – greatly saving you time and improving your cost of doing business.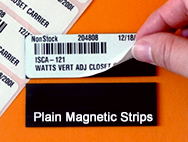 Whatever your labeling needs are, we have the magnetic solution. If you have any questions about any of our products feel free to give us a call or contact us for more information. Below are our magnetic warehouse labels products that will provide that easy to use feel with your warehouse inventory needs.
Get Organized With Label Magnets
Change is something you can count on in just about every warehouse. Keeping up with the ever-changing inventory status is essential to keeping your business on track for success. When organizational standards are important to you, magnetic warehouse labels can get the job done right. Integrating custom warehouse labels into your processes can keep inventory in line and save you time.
A Variety of Magnetic Warehouse Labels to Choose From
At Label Magnets, we know that every warehouse runs on unique standards of efficiency. We're proud to provide a variety of warehouse labeling solutions to meet our customer needs.
Warehouse labels are not meant to be a one-size-fits-all solution. Instead, we provide customers with the options they deserve when it comes to picking and choosing custom magnetic warehouse labels that are available in a variety of shapes, colors, sizes, and thicknesses.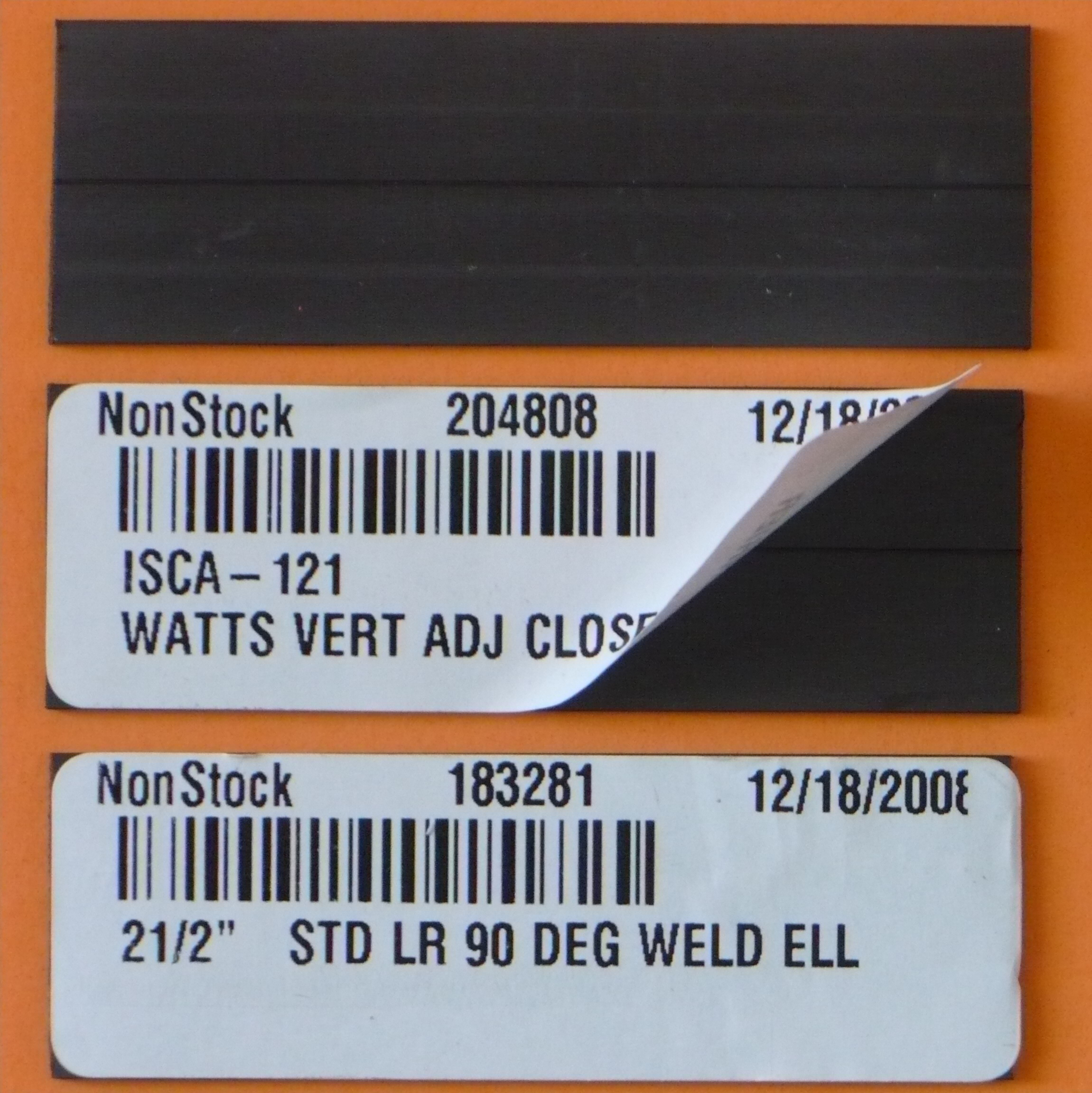 Magnetic warehouse labels are chosen by our customers for their flexibility. This style of warehouse labeling is easy to cut to size and can easily adhere to many different kinds of magnetic surfaces.
The variety of custom warehouse labels that we provide at Label Magnets are unmatched. We can offer labels in several different size rolls upon request. This variety allows warehouses to put a tailored organizational labeling system in place with ease.
Beyond warehouse labels, we provide customers with access to both dry erase and wet erase magnets. We can also supply warehouses with magnetic envelopes when they're looking to replace their printed barcode tags with something more versatile.
Typically, a combination of magnets and custom warehouse rack labels work well in warehouses and establishments in which projects and inventory turnover frequently. They make organization simple! Knowing exactly where everything is at a glance helps to keep projects on track with tight deadlines.
When it comes to styles, our warehouse rack labels and magnets offer customers the variety that they need. Our custom magnetic warehouse labels are just the start. We also provide envelopes with tags, magnetic labeling strips, and magnetic sheets. Best of all, our magnets that can easily be moved from one inventory rack to another.
Every day is different in a warehouse and anticipating labeling needs and applications is what we do best at Label Magnets. Customers come to us when they need custom or pre-designed magnets that will work seamlessly across a variety of warehouse platforms.
Catering to Customers with Custom Cut Warehouse Labels
When our customers can't find exactly what they're looking for, the Label Magnets team can help. We're proud to offer a variety of custom label creations to guarantee that your warehouse will be equipped with the warehouse rack labels that will work best for your teams.
Our knowledgeable and friendly staff members are always available to help our customers create custom warehouse rack labels that meet their needs and exceed their expectations. Our simple and efficient ordering process allows us to walk customers through the customization process step by step to make sure that they end up with the perfect label for any project.
The Many Uses of Magnetic Warehouse Labels
When it comes to organizing a warehouse, magnetic labels have a way of providing cross-functional solutions that customers can count on. The labels we provide are permanently magnetized, which makes them ideal for repetitive applications.
Magnetic warehouse labels are a wonderful choice for warehouses that are looking to label metal shelving units with SKUs. They're also great solutions for easily labeling product locations and coding inventory based on the product life cycle.
It's common for our customers to order magnetic warehouse labels when they need to efficiently track rental or borrowed equipment and supplies. These labels are also helpful for warehouses that prioritize seasonal inventory.
From scheduling boards to quick changes on product numbers and tags, magnetic warehouse labels deliver the unique solutions that a warehouse requires.
Advantages to Consider
A magnetic warehouse labeling system is a sure way to stay organized. It integrates customized labeling into a warehouse with ease and provides options to tailor labels according to color, format, shape, and size preferences.
For warehouses looking to go green, a magnetic labeling system is also an environmentally friendly choice. Labels are designed to be reusable and durable—withstanding humidity and moisture fluctuations without losing their magnetic strength over time.
Whether magnetic labels are used for barcode-based identification or inventory designation, they provide high efficiency standards when it comes to accurate scanning. They also eliminate the mess associated with adhesive labels.
When you use a magnetic labeling system in your warehouse, you'll help to maintain the integrity of your shelving units. Ultimately, it's an investment in faster and more efficient business processes.
Reach Out Today
When your warehouse is a mess, we're here to help. At Label Magnets, we provide the products that you need to get your business back on track and organized.
Whether you're looking for custom magnetic labels or magnetic warehouse racks that meet your every need, our team can set you up with the solutions that will make all of the difference. Contact us today!
Let us help with your next project. Contact us